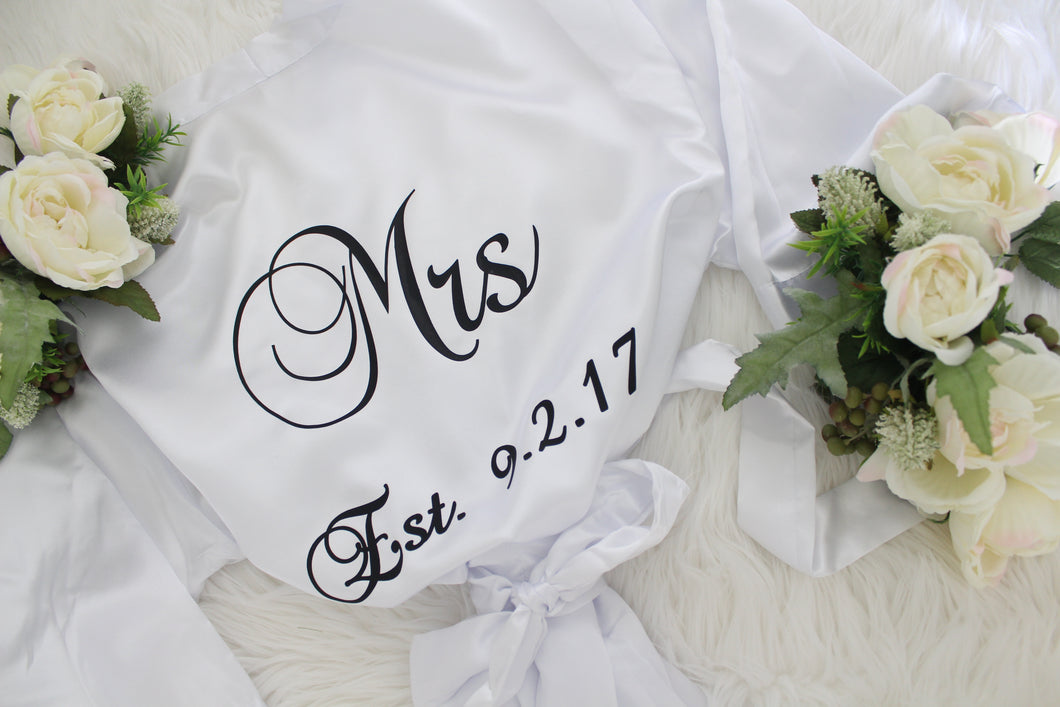 Bride Satin Kimono Robe
Regular price $ 35.00 Sale
Arenlace Bridal Boutique will craft a handmade, Bride satin Kimono robe for all occasions, including for bachelorette parties, bridal shower gifts, mother of the bride, bridesmaids gifts, and as bridal cover up for getting ready on that special day for all members of the bridal party.
This is a Luxurious personalized gift for the bride-to-be!
Robe Information
• Lightweight Terry Cloth Material
• 80% Cotton / 20% Polyester
• Machine wash
• Care instruction card comes with each robe.
The robes have a interior string tie along with a matching sash belt allowing the robe to give you the perfect fit. The robe comes to you knees (see size chart). This robe is super comfy and flattering. Perfect for her wedding day!!
HOW TO DESIGN & ORDER YOUR PERSONALIZED ROBE
1. Choose a size (See above for sizing chart)
2. Choose a color (See above for color chart)
 Items to Add in special Instructions for your order

3. Indicate date needed by
4. Choose a title
Bride
Bridesmaid
Junior Bridesmaid
Maid of Honor
Matron of Honor
Mother of the Bride
Mother of the Groom
Flower Girl
Wifey
 ~*~* By purchasing this listing you are agreeing to the store's terms. ~*~*